Most Popular
Our magnetic septum piercing is safe, pain-free and requires no actual piercing. It simply attaches to the septum with its magnetic ends, providing a comfortable fit that you can wear all day long. Plus, it's our most popular selling item, loved by our customers all over the world!
Easy & Fun
No needles, no discomfort, just effortless style. You can easily attach and remove the septum whenever you want, but the magnets also ensure the septum will never fall out!
Choose from our variety of styles to match your mood and outfit! Our 5 pack is the best deal!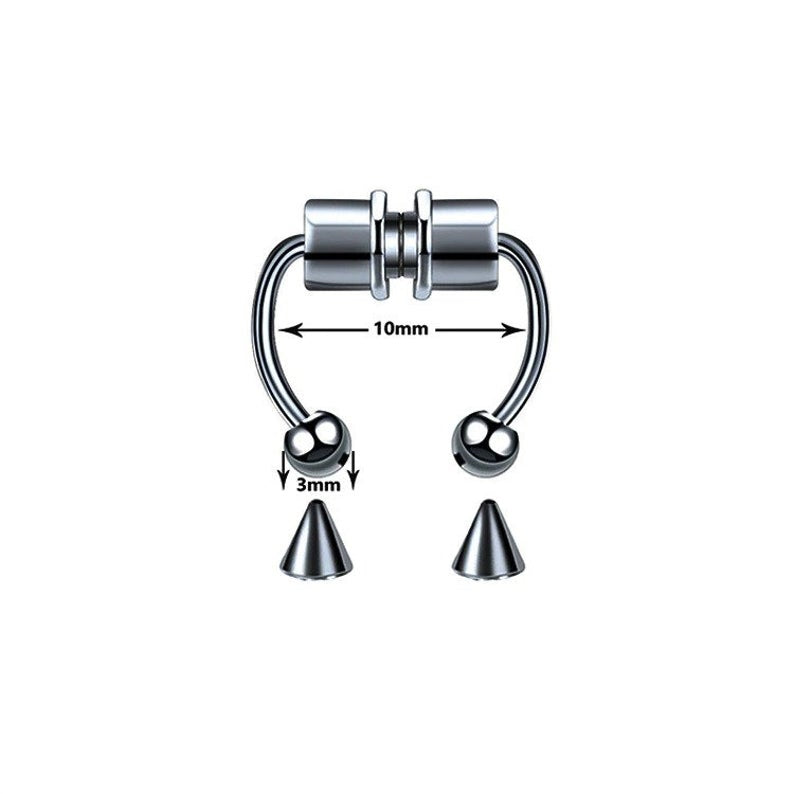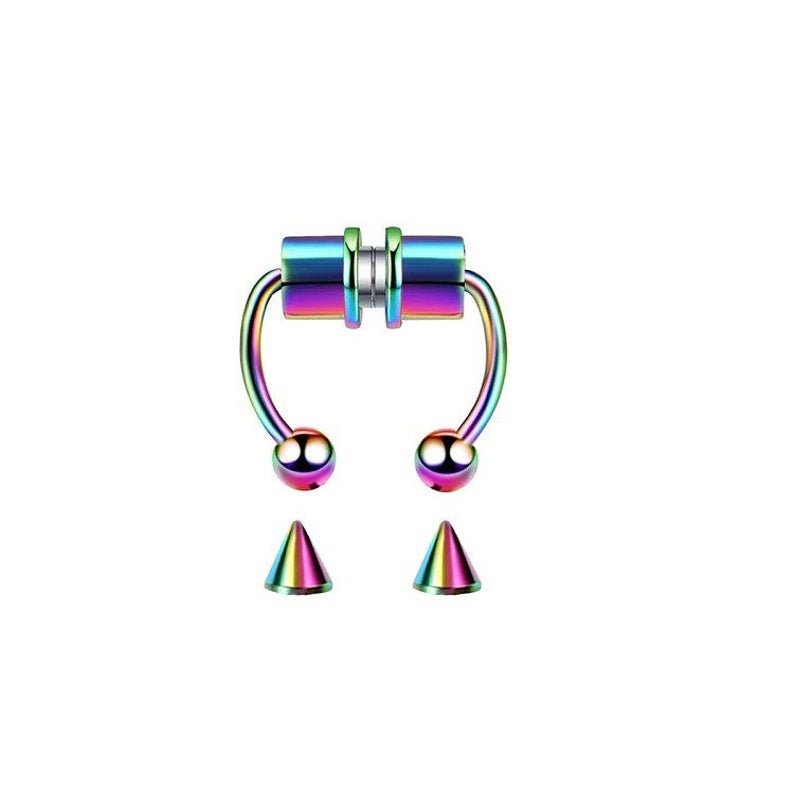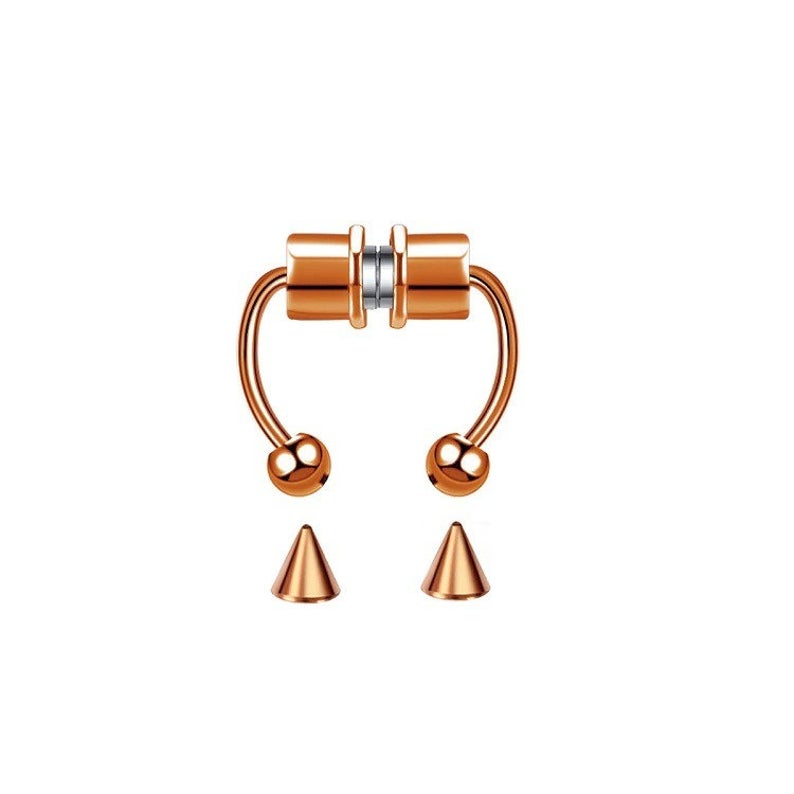 MagFlair Magnetic Septum Ring
🚨 THIS ITEM WILL SOON RETURN TO THE ORIGINAL PRICE 🚨 
The MagFlair Magnetic Septum Ring is an exact replica of the classic and timeless septum piercing we all love! But with MagFlair, there is no need to painfully commit to a permanent hole in your nose! The MagFlair Magnetic Septum easily and painlessly clips onto your septum, resembling the real thing! Shock your friends and family, watch strangers turn their heads towards you in awe, and be the only one to know it isn't a real piercing! 
 💕 EVERY SEPTUM COMES WITH FREE BALL & ARROW SCREW-ONS 💕
To protect our beloved customers with metal allergies, all of our jewelry is handmade using only the highest quality stainless steel. 
✔️ Pain & Allergy Free
✔️ Easily Adjustable For Every Nose Type
✔️ Doesn't Budge or Fall Out
✔️ Looks 100% Real
Please allow 2-3 days for handling, as our pieces are handmade and we are trying our best to keep up with demand! ❤️
Ships From Las Vegas Nevada USA
- USA Orders Are Delivered In 2-5 Days!
- Canada & Europe Orders Are Delivered in 7-10 Days
Available Online Only! We Ship Worldwide!

Satisfaction Guaranteed
If something is wrong with your order, you can quickly contact our helpful customer support team.
Contact Us - hello@MagFlair.com
Thank you for shopping with us!